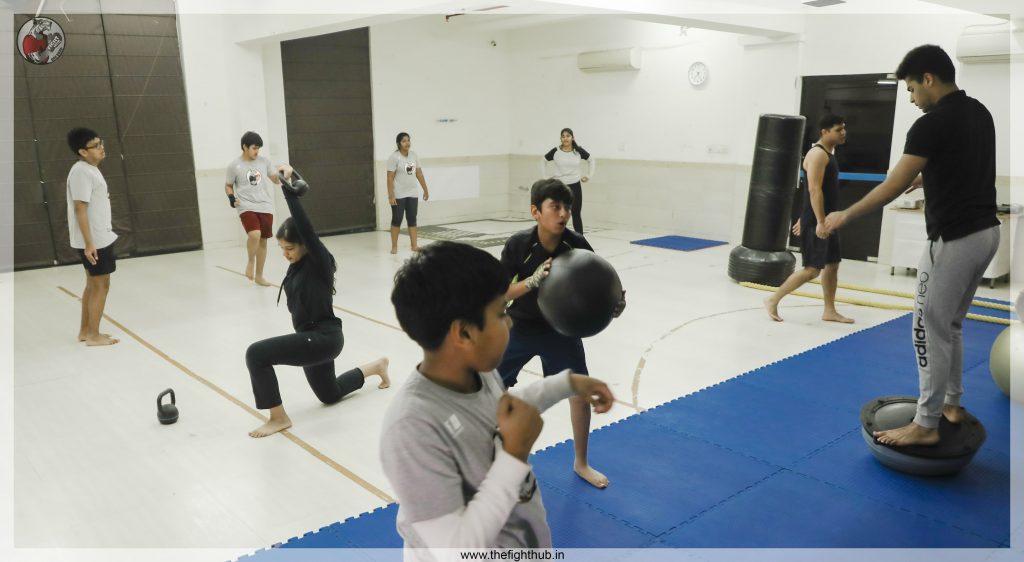 Fitness
Staying healthy and fit is an exceptionally crucial challenge in the 21st century.
Following a healthy/balanced diet and routine physical exercises is imperative for improving health, fitness and energy levels. Contradictory to old beliefs, fitness does not only mean being thin. Being physically fit means a good balance of strength, cardio, agility, stamina, energy levels, flexibility and muscle endurance.
Some people prefer achieving fitness goals through resistance and strength training at gyms, others through sports or group classes.
As long as one's goals are being met, the path is a personal preference. At The Fight Hub, Gurgaon, we use martial arts, boxing, kickboxing and other fighting techniques to help people reach their respective fitness goals.