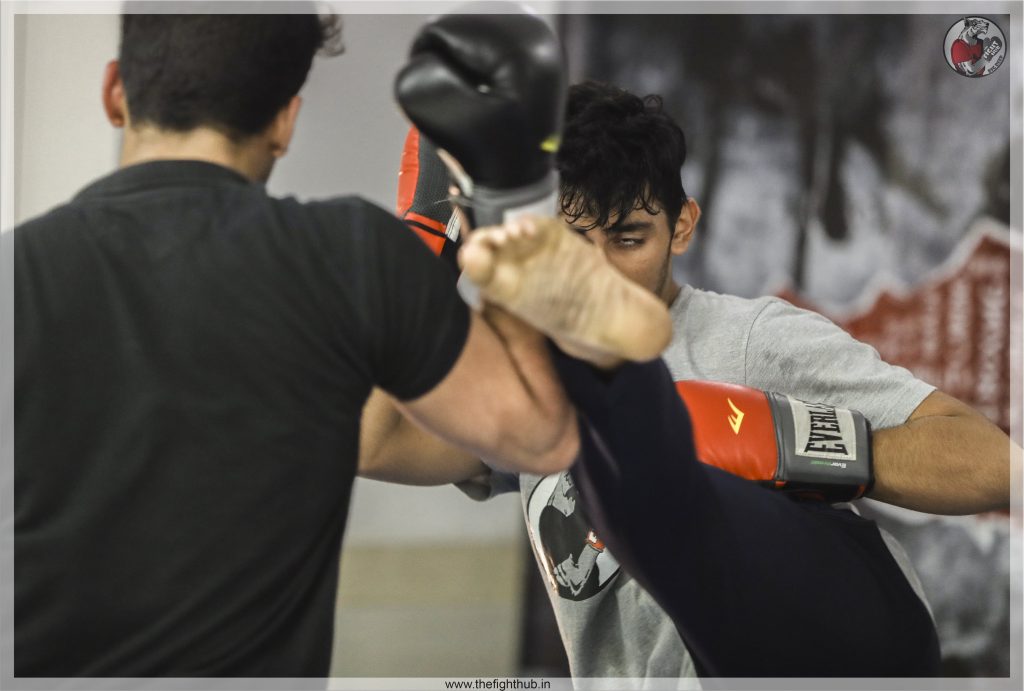 Mixed Martial Arts or MMA
Mixed Martial Arts (MMA) is amongst the fastest growing sports in the world today. It is a combination of various Martial Arts. MMA is a full-contact combat sport which allows striking and grappling techniques under the unified rules of MMA.
MMA training is on the rise in Gurgaon and other metropolitan cities in India because of its high focus on fitness levels and mental strength. Training Mixed Martial Arts helps acquiring skills in self defense and prepares you for unexpected physical conflict.