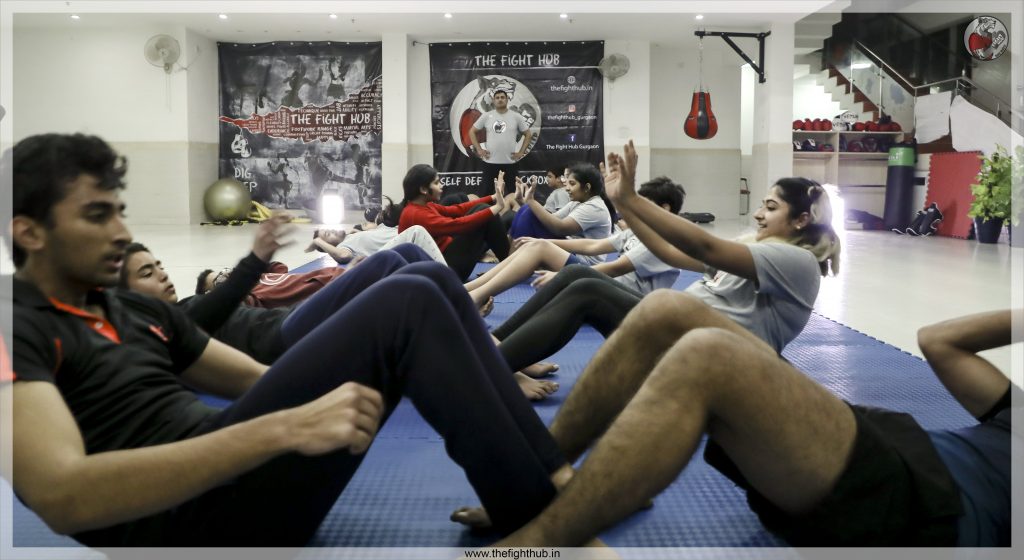 TRAINING, TECHNIQUES AND WORKOUTS
At the Fight Hub, we start every session with an intense strength and conditioning workout, where we integrate circuit training, interval training, cardio routines, etc, so that the students learn to push their bodies to the very limit, working hard to achieve a very high level of fitness thereby enabling them to perform their best in the fighting arts, as well as in life.
We encompass a plethora of training drills with various Mitts, Pads and Punching bags where we work all forms of defense and offense using punches, kicks, elbows, knees and other forms of attack. Safety is our primary concern, hence, we use all necessary safety gear and equipment required to manage complex and effective training drills whilst avoiding physical injuries.
Sparring every few classes allows students to test their skills and fitness levels in a controlled and safe environment. Besides the fitness programs we also give sound and well researched advice on lifestyle and nutrition for holistic development.